"Availability Calendar"
and
"Request for Availability & Reservations"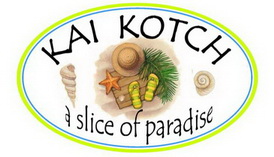 A marked day
means the day and night is available
A marked day
means the "Night" is unavailable
Normal reservations are booked either
"Saturday to Saturday" or "Sunday to Sunday"
We will consider other day's upon request.
"Check in Time" is 3:00 PM on the date of arrival.
"Check out Time" is 11:00 AM on the date of departure.
Therefore, you may schedule your arrival to start
on the day that the previous guests departs.
Times can be adjust only by requests!
Need more information or have questions

Click on to send Email:

Robert Wagner

Phone Number (412) 828-2111

Click on and a Pop up will come up and to begin your free call to [Robert Wagner], please enter your phone number (including area code) and click Call. The system will call you first and then connect you with [Robert Wagner].
You can use the "Calendar" below to send us an inquiry for availability

of dates. If you want to request a reservation of the dates requested just note it in the Enquiry area.
Just select the date of arrival on the calendar and a popup will ask you to select your date of arrival and date of departure. Complete all the other information and click on Send Completed Inquiry button and we will contact you as soon as possible. You can also contact us directly at 412-828-2111. The price will be quoted for the period of time you requested. This price does not include the 13% Cayman government Tax.
Click start date you're interested in and fill in the form in the popup
This Calendar was last updates: 10/18/21 08:52 AM